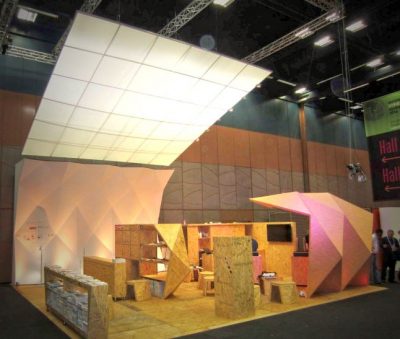 (Photo : stand building stage)
Every 3 years, International Union of Architects organises a Symposium.
Ingelux participated actively to the International Symposium of the Architects (CIAF 2014) in Durban.
Ingelux designed the lighting of the French architect exhibition stand.
Ingelux gave a lecture during the Symposium concerning daylight and artificial light.
Ingelux participated also as a jury member.
Next Symposium will occur in SEOUL in 2017.